Art: Nasher Sculpture Center Viewing with the Big 10 Conference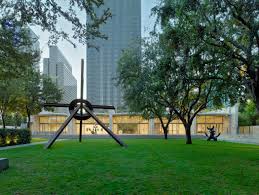 Name: Art: Nasher Sculpture Center viewing with the Big 10 Conference
Date & Time: 6/1 Saturday 1pm.
Location: Nasher Sculpture Center, 2001 Flora St. Dallas, TX 75201
Venue: Come on and join us for an afternoon of Art/Sculpture viewing with the Big 10 conference. It does not matter where you from, if you enjoy Art & good company then just show up. Free general admission with refreshment afterwards.
Please RSVP to Ryan hafner2279@gmail.com