Art: Nasher Sculpture Center Viewing with the Big 10 Conference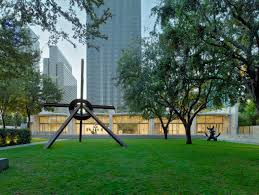 Name: Art: Nasher Sculpture Center viewing with the Big 10 Conference
Date & Time: 6/1 Saturday 12pm, noon.
Location: Nasher Sculpture Center, 2001 Flora St. Dallas, TX 75201
Venue: Come on and join us for an afternoon of Art/Sculpture viewing with the Big 10 conference. It does not matter where you from, if you enjoy Art & good company then just show up. Free general admission with refreshment afterwards. We will do lunch at the Nasher Cafe by Wolfgang Puck at noon, and then guests can break off and tour as they please.
Please RSVP to Ryan hafner2279@gmail.com