Frisco College Baseball Classic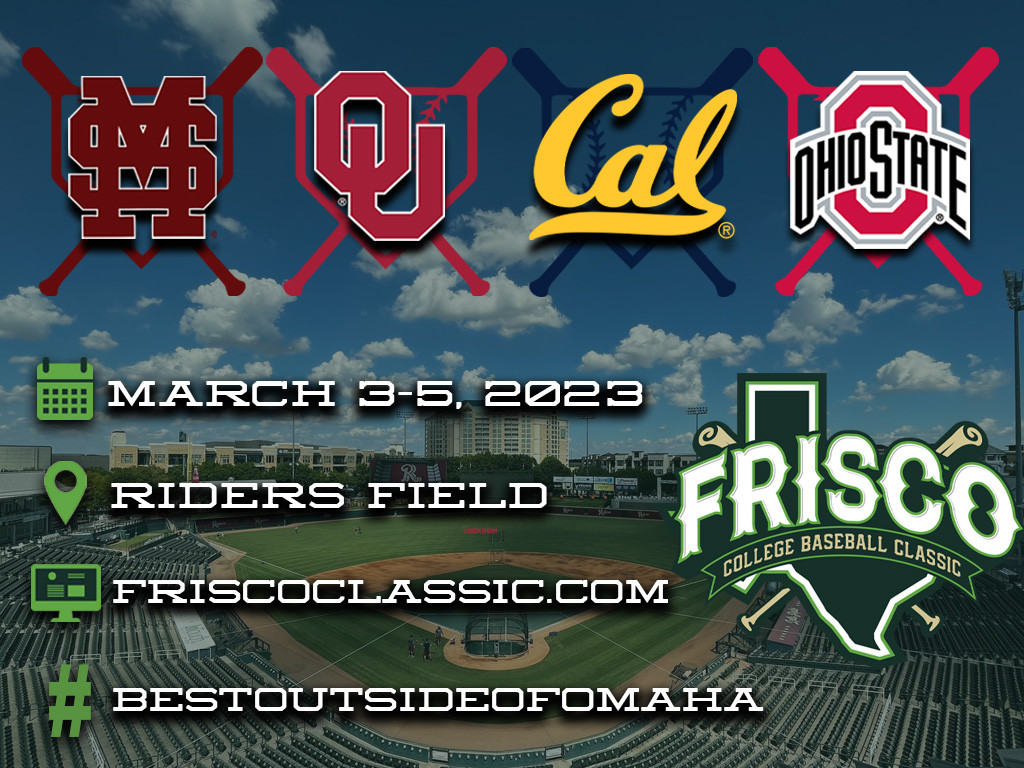 Hey Buckeyes,
Come on out to the Frisco Baseball Classic to support Ohio State! The Classic starts Friday 3/3 and goes through Sunday 3/5. It features three other teams: Mississippi State, Oklahoma, and California. The Buckeyes will face each of these teams throughout the Classic. The Alumni group is planning a Tailgate before the Saturday 3/4 game against California! There will be hot dogs on the grill and people should bring their own beverage of choice. The Tailgate will take place in Lot B as shown below.
There is no official Alumni section, but the Alumni group is recommending people buy tickets in Section 104 for Saturday's game! The OSU Alumni Discount Code is 23OSU. Tickets in this section are $16 with the discount code. Outfield tickets are only $12 with the discount code. Also note that tickets include the earlier game as well, Oklahoma vs Mississippi State.
Parking for the entire day is only $10!
What: Ohio State vs California
Where: Riders Field in Frisco, TX
When: Saturday, March 4th, 2023
Tailgate: Around 2pm
Game Time: Around 5pm (depends on the finish time of first game)
Game Tickets: Buy here!
Parking Tickest: Buy here!
More information: https://www.friscoclassic.com/
Ticket Section 104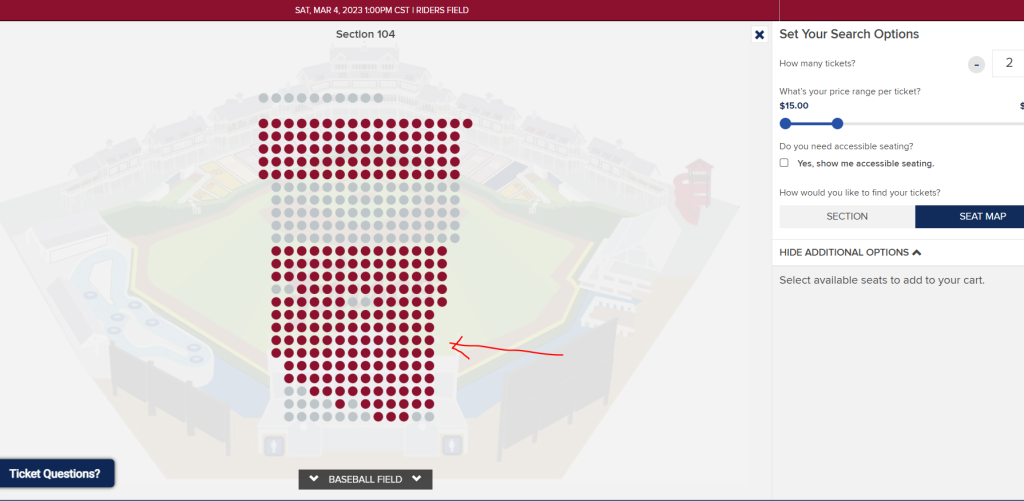 Parking Lot B