2020 Summer Student Send-Off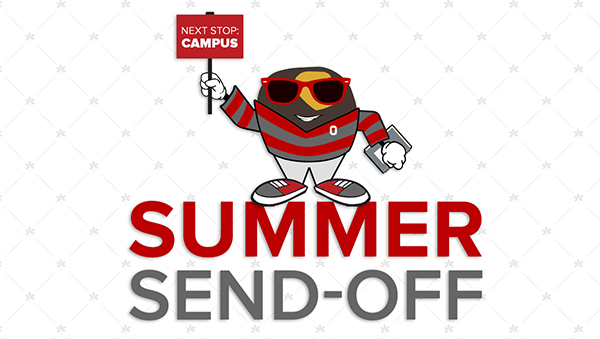 Event: Summer Student Send-Off via Google Meet
Date & Time: Sat 8/1 10am
Location: Virtual
Venue: Come and join us for our annual summer Student Send-Off event. This year we are sending the outstanding students off virtually via Google Meet. Let's give them a warm welcome to The OSU Columbus campus. Feel free to dress up in your OSU colors to show the local alums' support and love. Please email mikeliang.86@hotmail.com for the Google Meet log-in details.
Students: Welcome to our Buckeye family
Alumni clubs offer opportunities for continued friendship and service to The Ohio State University. Clubs bring together local alumni and Buckeye supporters in more than 120 locations around the world.
The Ohio State Alumni Club of Dallas/ Fort Worth supports students from the DFW metroplex through the following:
Scholarships

: The following merit-based scholarships are awarded annually to high school seniors from North Texas who are committed to attending The Ohio State University: (i) the DFW Alumni Club Scholarship; and (ii) the Faulkner Shea Memorial Scholarship.
Mentorship

: The Ohio State Alumni Club of Dallas/ Fort Worth has created a "Mothers Mentor" program designed to assist parents with the out of state move and guide students through the challenges of living away from home. 
Community Events

: The Ohio State Alumni Club of Dallas/ Fort Worth organizes several events throughout the year to build community with local alumni and Buckeye supporters including: (i) fundraising events; (ii) community service projects; (iii) game watches; and (iv) arts and music events; (v) health and wellness movies; (vi) business networking socials; (vii) 10k races; (viii) diversity and cultural gatherings.
If you are interested in connecting with our alumni group, please provide your contact info in the below survey!