Blue Jackets vs Stars Game!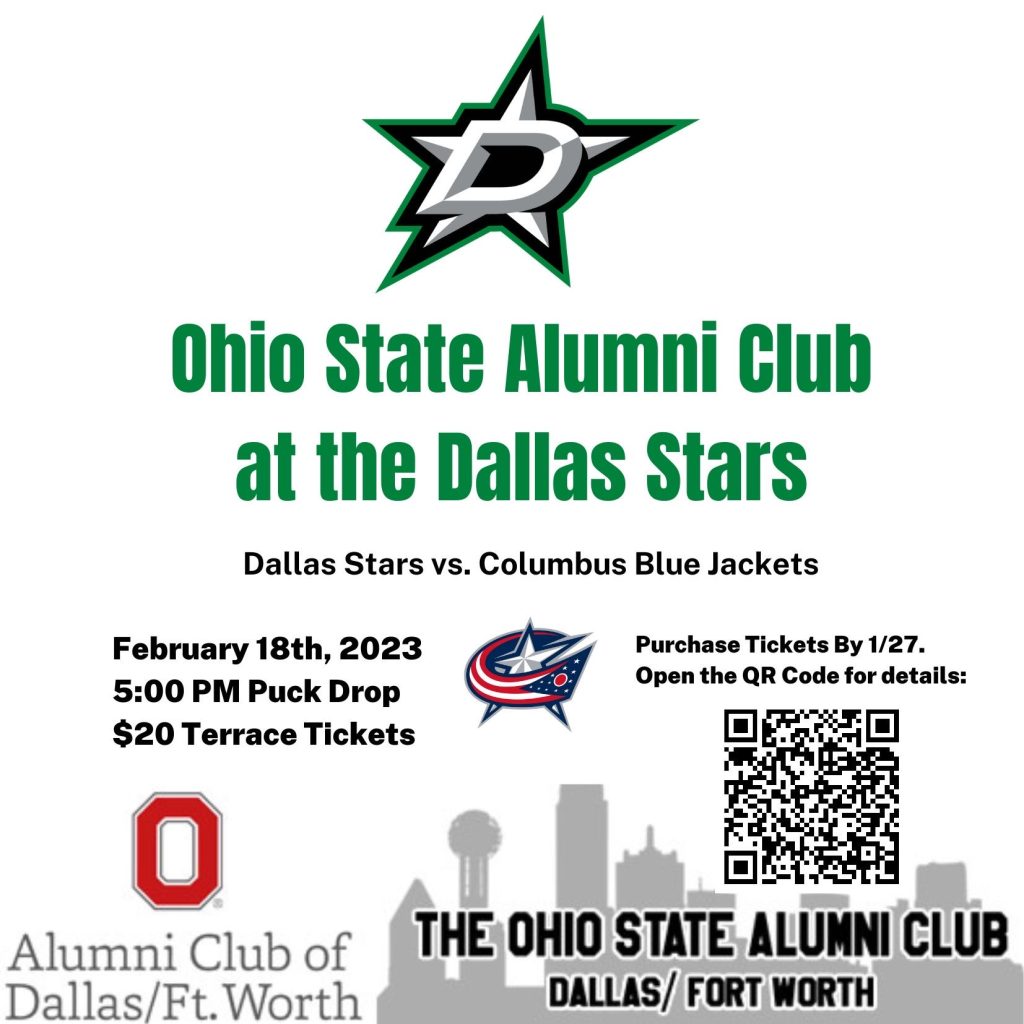 Hey Buckeyes! Whether you're throwing on Victory Green or Union Blue, come on out with the OSU Alumni Club for a fun night at the AAC! Tickets are only $20! Our seats will be grouped together in the Terrace (300) level.
To sign up, click the link below, fill out the form, and follow the instructions for payment. We will contact you via phone/email to distribute your tickets to you once we have them in our possession.
If you have any further questions, you can contact us at: dfw.ohiostate.alumniclub@gmail.com